WHY CAMPAIGNS EXIST
(A LETTER FROM PASTOR MARK)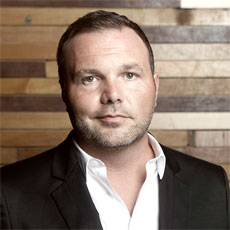 One thing I've learned is that growth brings much complexity and more work than available time.
I remember the early years of Mars Hill. I was the only pastor on staff and overseeing every aspect of the ministry. I worked six to seven days a week, twelve hours a day, and still couldn't get caught up.
I'm sure many of you can relate to the challenge of keeping up with the demands of church planting, growing churches, and balancing sermon prep.
When you're focused on building ministries, meeting with hurting and broken people, praying through and casting vision, going in and out of meetings all day, and pastoring your families on top of sermon prep, it can be hard to implement extras like good design and marketing as well as building curriculum.
With that in mind, we're excited to offer Campaigns because we want to serve you, as well as ease the burden some feel in regards to design and communication. And we want you to have one less thing to do.
–Pastor Mark Driscoll